Ethiopia stepped closer to sanctioned violence, the inquiry into Phil Hughes commenced, and the Internet fired back after Sunday's "debate."
Amidst Growing Turmoil, Ethiopia Now State of Emergency
The internal strife in the African nation has been growing for some time. Winding its way from a dispute with Eritrea in July, to protesters being killed by police in mid-August, all the way down to the bloody tableau we find ourselves gazing at from afar.
#Ethiopia has declared a 6 months state of emergency follwing months of anti-government protests by members of #Oromia & #Amhara ethnic grps

— Abdifitah Ibrahim (@Agayare) 9 October 2016
PM Desalegn has promised to "clamp down," and vowed that this six-month wave of sanctioned violence will not impinge on the rights of those targeted, indirectly or not. Which sounds like political doublespeak at its highest, or porky pies at its lowest. With military-issued boots traipsing through suburban streets, one can only assume a fierce bloodletting; and going off these Tweets, perhaps the first steps of something more sinister.
Businesses closed. OPDO and Oromia police told to stand down. People can't even leave home to buy food or medicine. Oromia is a war zone.

— Mohammed Ademo (@OPride) 9 October 2016
This is in addition to the 150+ deaths in West Arsi zone of Oromia alone in the past few days. Heavy casualties in Ajje & Arsi Nagele towns.

— Mohammed Ademo (@OPride) 9 October 2016
Bollinger Stands in Hughes Trial, Recounts Faithful Day in Dock
That dazzling summer morning in 2014 which promised so much and took so much more in the form of cricketer Phil Hughes is currently under the legal microscope with the inquiry into Hughes's death commencing. In the dock was NSW bowler Doug Bollinger with the focus being on his purported sledge that "he was going to kill" Hughes.
The Hughes tragedy is exactly that, a tragedy—a pale moment of morbidity and a reminder of how fragile life is—but a crime, it is not. The bowler who inadvertently felled Hughes, Sean Abbott, has shown remorse, as have those who rushed to the aid of Hughes on the field. The Hughes family has the right to know if any wrongdoing was responsible for the death of their son, but as a cricket fan, the tactic of bowling short so the ball bounces at head height (from Abbott) and sledging (from Bollinger) are conditions of the game which have stood for many years.
Perhaps change does need to be wrung from the death of Hughes, but the opinion we seek is unfortunately of a man who is no longer with us.
Muslim Community Tells Trump Things in Response to His Debate Hook
It's fair to say that fair lady democracy decided to nap on the lounge during Sunday's second Presidential debate, where things went two-pieces-of-fruitcake mental. I was unfortunate enough to witness it in its entirety and I long of those hours expired, those which will never be returned to me. One good thing was birthed from the absence of political discourse, however, and that was some good ol' fashioned American trolling, from canonizing audience member #KenBone who was lauded (though perhaps only by virtue of boredom) for his question, to the impressionable nature of the interwebs:
Game respects game. #KenBone https://t.co/gCGE1bfsDN

— Rob Fox III (@RobFoxThree) 10 October 2016
ESPN's Critically acclaimed 30 for 30:
The Legend of Ken Bone. pic.twitter.com/4cGqhFPxeW

— Evan T. Haynos (@EVanimal44) 10 October 2016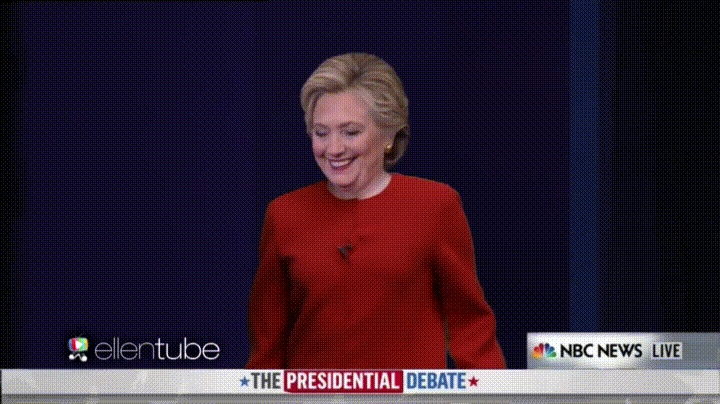 I collected every Donald Trump quote about beauty and it made a really creepy beat poem pic.twitter.com/f20P3cbA5P

— Chris Rodley (@chrisrodley) 9 October 2016
… to Muslims responding to Trump's call for them to "report things" as soon as they are witnessed:
"Falafel" actually means "kill all the infidels". We've kept that a secret all this time. #MuslimsReportStuff

— Hend Amry (@LibyaLiberty) 10 October 2016
I stayed up past my bedtime #MuslimsReportStuff

— Motaz Nashawaty ﻣﻌﺘﺰ (@MotazNashawaty) 10 October 2016
Ugh, I'm out of ice cream. #MuslimsReportStuff

— Deanna ديانا (@deannaothman) 10 October 2016
Oh, Internet. Don't you go changin'.